Is there any age restriction for applicants?

Photographers age 18+ from any country may apply for this Grant.

Are there any fees and charges?

Entry fee is 19$.

How many projects can I submit?

Every applicant can submit only 1 project. Another application of the same photographer from different account is prohibited.

Can I submit my project that has been published or won other grants/awards?

We don't have any restrictions about that. Both published and awarded work is accepted. We only do not accept projects submitted in a previous editions of International Photography Grant.

Can I submit my application by mail?

No, International Photography Grant does not accept applications by regular mail. The initial application is online via our website only.

Will my images be sold?

No. You retain full copyright to your every photograph and International Photography Grant may not sell your images at any time.

Is there a time limit on when the photograph was taken?

We only accept ongoing projects, or projects completed within the past 3 years.

How the Grant will be transferred to my account?

Applicant will receive $1000. This will be transferred in USD via PayPal. Any fees incurred for foreign currency transfers will be deducted from the amount.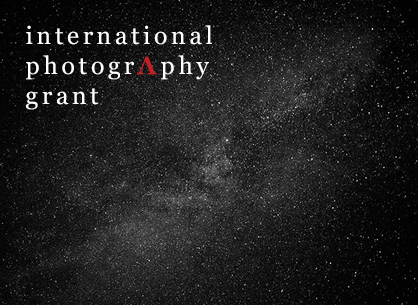 ENTER NOW
2020 EDITION
OF THE INTERNATIONAL
PHOTOGRAPHY GRANT